The range of services available at Mirabella Camping makes it perhaps the best campsite around Lake Balaton, but it is still worth doing a quick mental checklist of all the things you will need during your holiday before leaving. Do not forget your tin opener or corkscrew, for example…
Do you write a list before travelling?
When I was a child, my mum would start writing a list, weeks before we were to leave, of all the things that definitely needed to be packed. If something on her list was missing, she had plenty of time to buy it or sort something else out.
The list ensured we left nothing at home, but it also helped pack up at the end of the holiday. It doubled as our checklist when filling our suitcase or backpack to make sure nothing was accidentally left at our accommodation.
Valid travel documents, including for the children
Not something you can just buy in a shop if you forget to bring it with you. Do check the expiry date before setting off because you will not be able to stay anywhere without valid documents. Your host will need to enter the details of your valid travel documents into the VIZA system.
If you do not have these with you, you will not be able to occupy the accommodation you reserved.
For more detail, read this article »
Things to pack
Mirabella Camping has everything you will need to ensure your camping experience is comfortable. The campsite has a grocery store, a restaurant and two snack bars, but it is still worth making sure to pack a couple of essentials.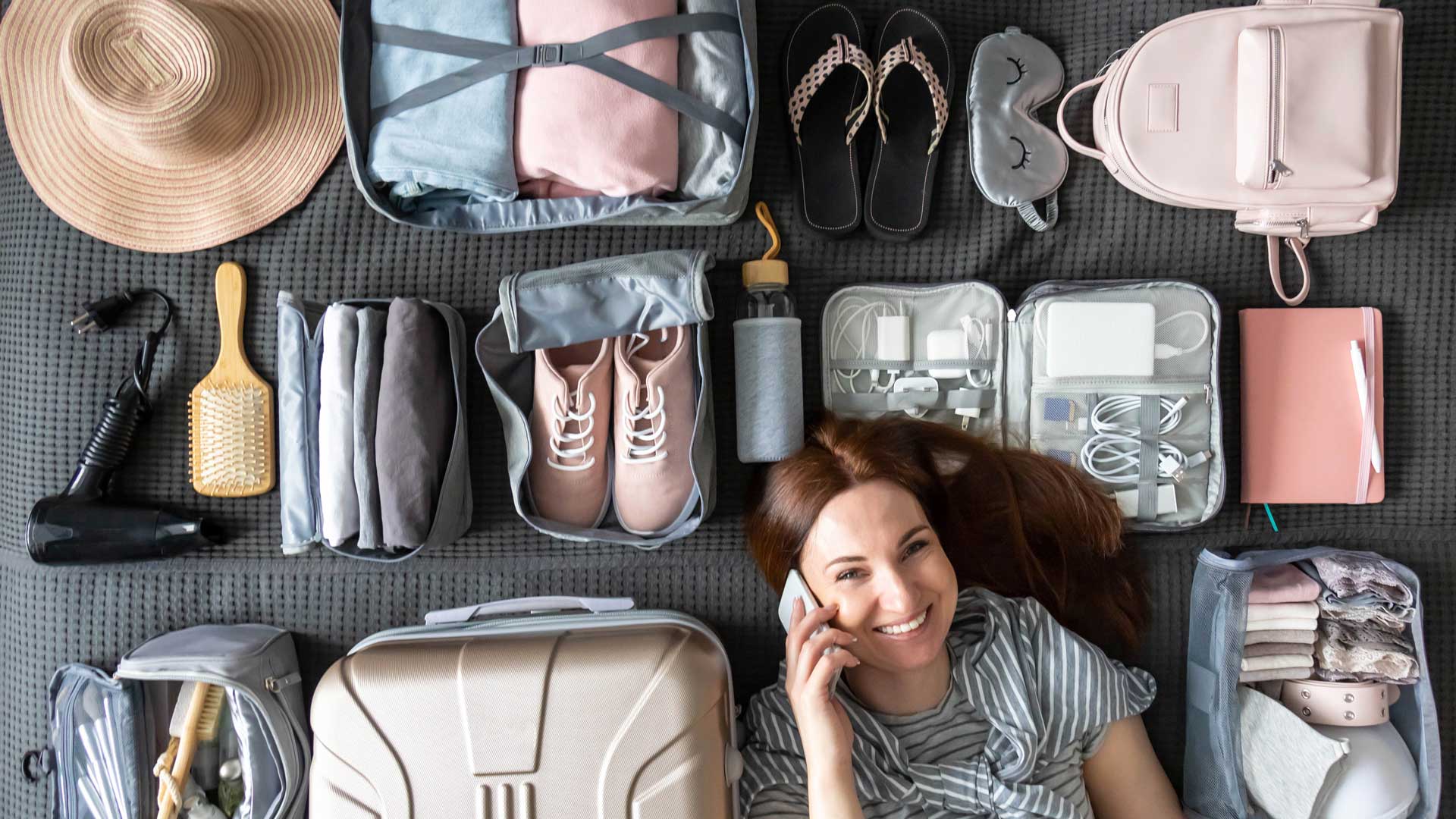 Things to remember before travelling – Mirabella Camping Zamárdi
Before leaving home
When you are leaving home, check that you have your valid travel documents, keys, phone, wallet, glasses, lighter or matches and a Swiss army knife (if you don't have that last one, throw a corkscrew and a tin opener in the bag as well just to be safe). These essentials will guarantee you can 'survive' your holiday.
Special hygiene products
We each have our own cleaning and body care preferences, so it is best to bring all you need for that with you, especially if you swear by a particular brand or product. Sunscreen, body lotion, face cream, shaving accessories are just some of the absolute must-haves for any holiday.
Travelling with children
If you are travelling with a baby, make sure you have enough nappies, baby wipes, baby cream, the right kind of sunscreen and shampoo.
You may not always be able to wash your hands, e.g. during a hike, so you'd best put these in your hand luggage before setting off.
Medicine and first aid
Perhaps the most important category, especially if you have to take medicine regularly. Be absolutely sure you pack these, and also check that you have enough to last for the entire holiday.
If you are lucky enough not to need any medication, it is still worth packing a few basics. You never know when you will get a headache, toothache or a temperature, so bring a box of painkillers even if you end up taking it home unopened.
Similar products, specifically formulated for children, can be absolute live-savers if your young ones develop any symptoms while on holiday.
Children are prone to minor accidents, so you could do worse than bringing some plasters, protective cream and antiseptic. Diarrhoea, a common symptom of changing your environment and diet, catches many holiday-makers out.
So pack your plasters and anti-diarrhoea pills before leaving home and they will always be on hand when needed.
Insect repellents
Insect repellent sprays and other similar products can come very handy when spending your holiday in nature. Check before travelling what sorts of insects to prepare for at your destination, and bring the right protection to ensure nothing disturbs your rest.
The essentials
Make sure you pack your swimwear, a towel, a blanket, paper tissues, toilet tissue, a warm jumper, a raincoat, a drinking bottle and some liquid (preferably water) so that you can stay hydrated while travelling.
What extras does Mirabella Camping offer to simplify packing?
Baby kit
Mirabella Camping wants to help holiday-makers travelling with a baby so that they don't have to lug around too much baby stuff. We provide a 'baby kit' to our guests free of charge. This includes a cot and bedding, a baby bath and a high chair to make your lives easier.
Washing machine
Washing facilities at the campsite are also a huge help. Even if you are staying with us for an extended period, you will not have to bring your whole wardrobe with you. The washing machines are operated by tokens, which are available at the reception. You can rest easy, knowing you will not have to stuff all your clothes into your suitcase.
Bicycle hire
An increasing number of people like to stay active while on holiday, and choose environmentally friendly means of transport, e.g. bikes, when going on day trips. Transporting bicycles is not an easy task, however, especially for a whole family. Luckily, you can hire a bike right at the campsite.
And the most important thing!
Don't forget to book your accommodation in time 😀