At the camping site
All in one place that you may need during your vacation
Lángosellátó
Type of offer:
traditional beach snack bar.
More info
They offer everything that vacationers need on a hot summer day: home-made hamburgers, flatbread (langos) with various toppings, hotdogs.
If you enjoy the tastes of summer, but you put emphasis on quality service, you should definitely pay a visit here.
Email: csibaj@t-online.hu
Telefon: +36 30 9321 264
Jégbüfé
Type of offer: Breakfast, sendwichies, hamburgers, salads…
More Info
Once again Tim and Rita are running the buffet, and anyone who has been there knows what that means: pleasant conversations, attention and lots of kindness. They'll also be waiting for you with homemade burgers, cocktails, wines and beers. They also offer salads and sandwiches, so there's something for everyone!
Facebook »
Email: tevelirita@icloud.com
Telefon: +36 20 953 1727
Spájz Bistro
Type of offer:
restaurant service, homemade flavors
More Info
What comes to mind when you hear that pantry?
For us, the tastes of home, the delicious home-made ham, or lecsó or pickles from grandma's garden for the winter.
That's why we thought of bringing homely flavors together in a family environment, in a relaxed bistro atmosphere – this is how Spájz Bistro came to be
We hope that you will like our varied summer dishes, which you can enjoy with the good wines or pálinkas of the area.
Come to us if you want one
light as eggplant cream
homemade, like stuffed cabbage,
fried fish from Balaton.
And let's not forget the nearby beach, which tempts you to take a romantic walk at sunset, while the children's playground offers an unforgettable experience.
Email: spajzbisztrozamardi@gmail.com
Telephone: +36301251101
More Info
To be honest, nothing can be compared to the feeling of getting up late and then having a hearty breakfast. We think the same way. Luckily, the
ABC Shop
provides you with everything for a nice summer breakfast.
If you have forgotten something, it is not a problem either: You can buy everything here.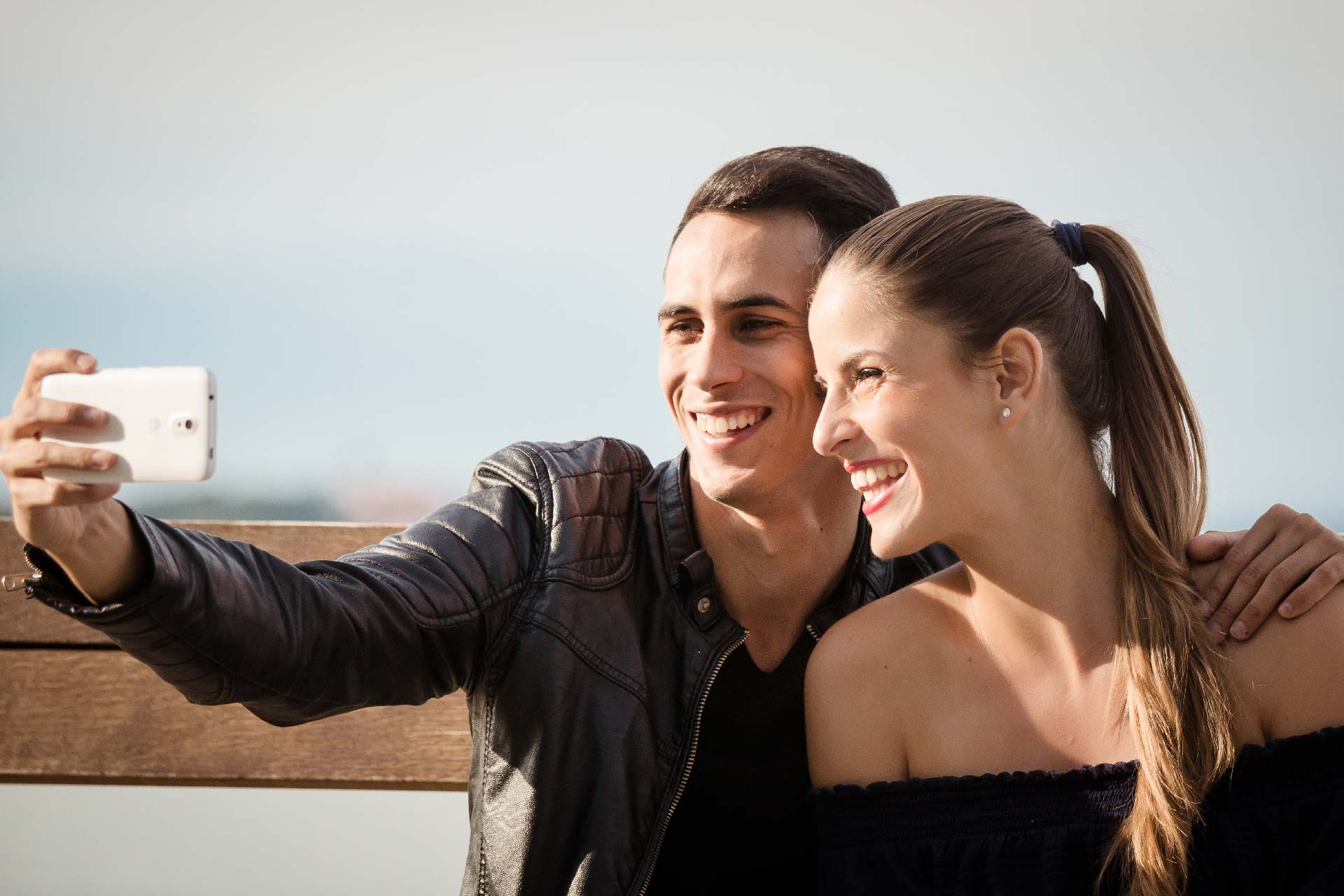 Animation
We welcome our dear guests with sensational, unique animation programs between 2 July and 26 August. Due to the success of the Animacik animation team, they will provide activities for campsite guests every day.
All ages will find something to entertain them thanks to our animators with great communication skills.
Logic tables, board game centre
You can find everything here for a cheerful game for children and adults: puzzles, card games, memory games, various board games and logic games.
Craft Tent
Special crafts that hold a different surprise every day. These are chosen from the attached list.
Playful, sporty animation
The greatest experience is when family and friends join together to see who's best. Playfully, of course. With games of skill and sport, assault courses, challenges, sport events, treasure hunts, fox hunts and familiar games. Everybody is welcome.
There will be detailed information every day at the Animation Beach message board.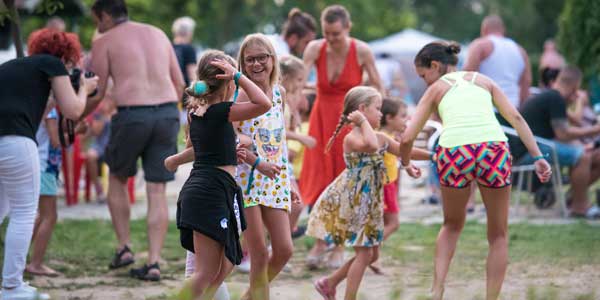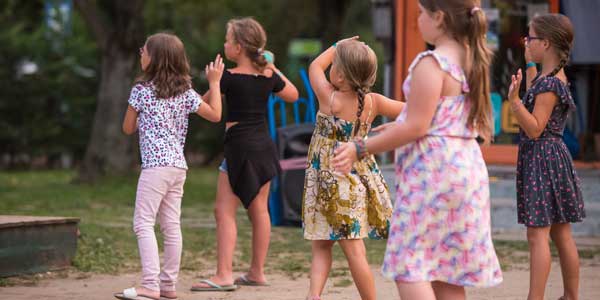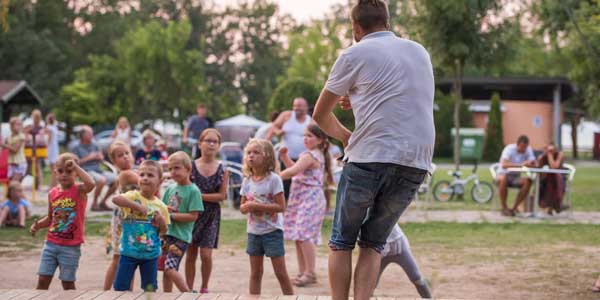 Animation Beach Party every night: 7pm – 8pm
The most popular event, not to be missed by anyone; the Animation Beach Party: dancing, singing and music every night!