It is not by chance that dozens of lookout towers are found around Lake Balaton. The views of Lake Balaton are refreshing, relaxing, and enchanting. This is why so many fall in love with this region and keep returning for more, in order to discover all the beauty this area has to offer. These destinations are great for hikers and cyclists alike, and they provide great spots for a well-deserved rest during longer walks and hikes where you can stop and admire the beauty of nature.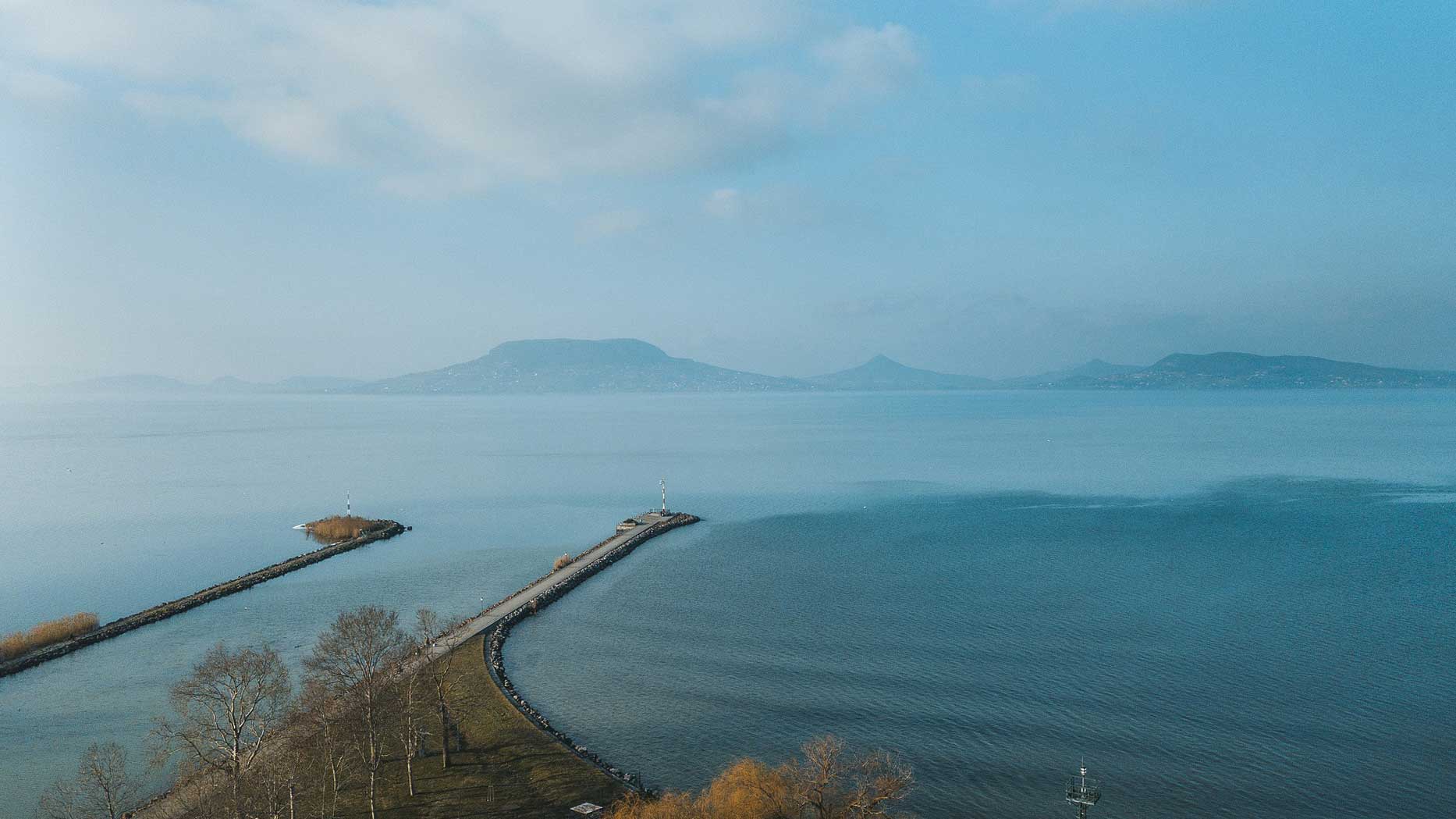 Lookout Towers near Zamárdi
If you want an active holiday, it is worth going on beautiful nature walks.  There are many lookout towers near Zamárdi offering great views of the Lake and of the rolling hills of the northern shore. They are great spots for watching the sunset over the lake and in clear weather you will have a fantastic view of the Tihany Peninsula and of Badacsony.
Kőhegy Lookout Tower
The Kőhegy Lookout Tower in Zamárdi is one of our visitors' favourite destinations for walks. The lookout tower is approached via a lane lined with wine-cellars, since originally it used to be the pressing centre for Tihany Abbey's winery. It had been destroyed in the war and the imposing building was finally restored in 2000.
The vineyard can also be approached by bicycle, and the Zamárdi Rural Museum is also on the way, along with the Conquest Monument. You will find the famous "Donkey Rock" or Szamárkő nearby, which, according to local legend, was once walked upon by Jesus, Mary and Joseph.
Once you reach the Rock, it won't be long before you get to the lookout tower. It's better to dismount your bikes here if you want to pop into some of the open wine cellars along the ascent towards the tower. However, if you would like to sample something stronger, you can take a little detour to the Zimek Pálinka Distillery.
Siófok Water Tower
Siófok is a city right next to Zamárdi. You will find its most impressive building, the  Siófok Water Tower in the main square. The building is over 40 metres tall, offering great views from the top, as well as a café and an adventure centre, where you can have great fun. Siófok is only an 11-kilometre bike ride away from the campsite in Zamárdi.
The Imre Kálmán Museum is near the water tower, offering insights into the life of the Hungarian king of operettas through historical documents. The Jókai Park and the Siófok Harbour are also just a stone's throw away, the latter of which is a must see when visiting the city. You can have a full day of sight-seeing in Siófok on bike.
Szántód is another neighbouring town of Zamárdi, where you can take a ferry across the lake to Tihany. The Viewing Platform is 5 kilometres away from the ferry port, offering great views of the lake and of the northern shore. This is not a tower but a small wooden decking with benches, which was opened to the public only last year.
If you fancy a short walk, you can visit the viewing platform in Szántódpuszta by walking there via a lovely woodland path. This great walking spot will be marked on the map as  Molyhos Tölgy Pihenőterasz.
Kisfaludy Lookout Tower
If you want to go north from Zamárdi, make sure to take some time to enjoy a picnic in Balatonakarattya. This is a little further away from Zamárdi, but it is worth driving or cycling the 27-kilometre distance for the unrivalled views.
In Balatonakarattya, there are many great viewing points from Magaspart, including the Kisfaludy Lookout Tower, where a covered wooden rest area welcomes nature lovers. This wooded walking path offers views towards the whole of the north shore, and you can also make out the Tihany Peninsula on a clear day. There are steps leading down to the shores of Lake Balaton from Magaspart, if you fancy a cooling dip after your walk.
These are just some of the great places for walks near Zamárdi. Lake Balaton offers plenty to do for the whole family from Spring until Autumn if you want to have great adventure or if you'd like to rest and relax. If you decide to stay at Mirabella Camping, you can also avail yourself of our additional services. Our adventure pool, sauna, and massage service will help you relax, while our playground and children's entertainment will delight and entertain the little ones.
If you want to go on some great walks, Lake Balaton and Mirabella Camping awaits»