5 great days out
Balatonföldvár Shipping History Visitor Centre and Lookout Tower
Whether it rains or shines, the revamped Balatonföldvár Shipping History Visitor Centre and Lookout Tower is a must see if you're staying on the south shore.
An exciting day out for both kids and grown-ups
The visitor centre's huge exhibition space displays the history of sailing on Lake Balaton from its beginnings to today. Models, video footage and simulators form a part of an interactive exhibition giving you a detailed insight into sailing and other interesting things.
More than a museum, a community space
Visitors can also enjoy the on-site café, conference room and 3D movie theatre, which means families can spend the whole day here. There is an indoor play centre and an outdoor playground for little ones and everyone can enjoy a nice drink on the terrace, which offers fantastic views. The greatest attraction is the 25 metre tall lookout tower, which offers views all the way to Keszthely in clear weather.
More about the Visitor Centre »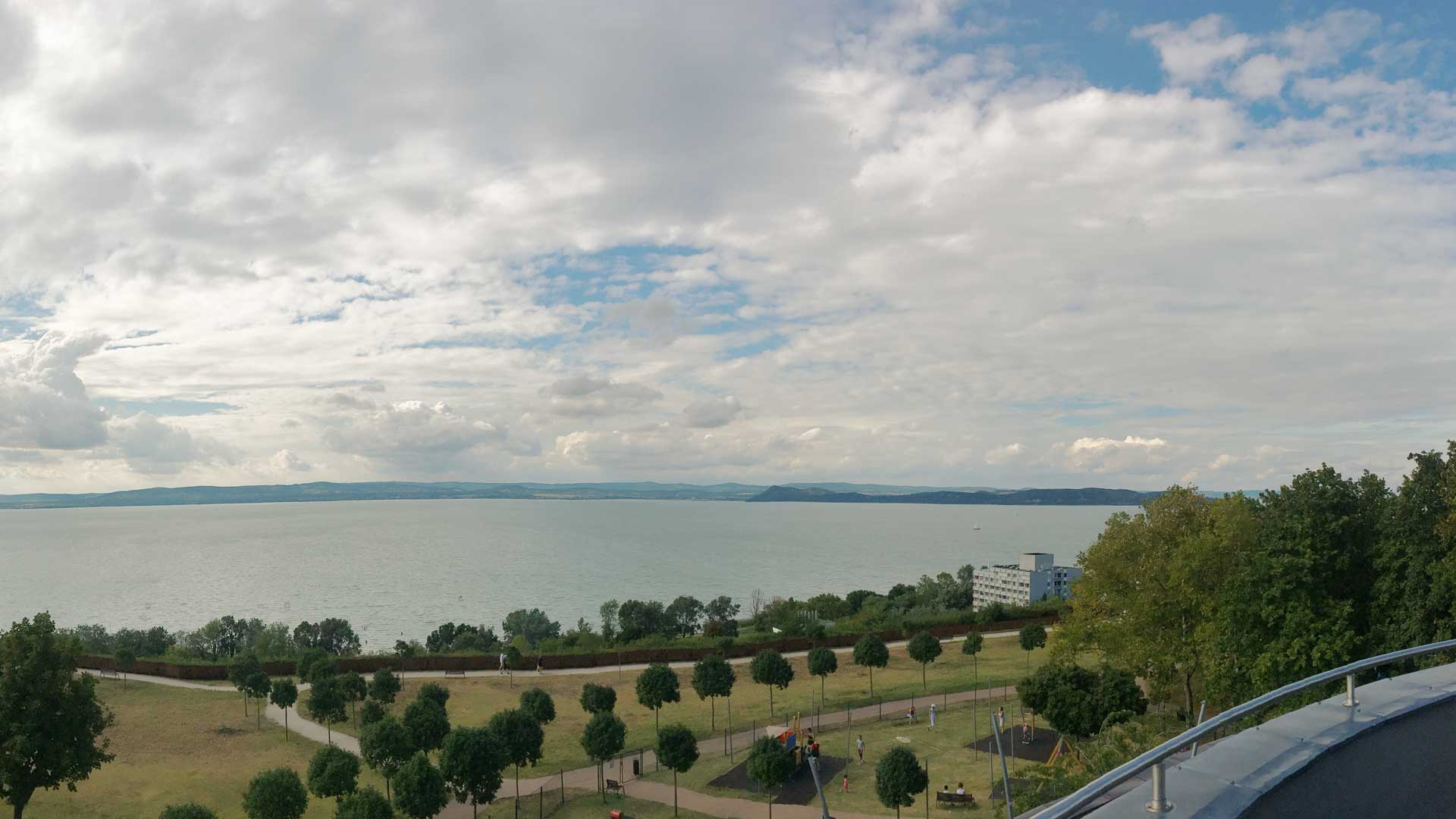 Nezde Statue Park – the magical powers of the south shore
The villagers have known this place for its healing powers for a long time. Even in old times, they brought those wanting to heal up to this site. According to legend, Chief Koppány is buried on Nezde Hill, otherwise known as the Scythian Golgotha, and wooden statues have been erected in his memory. The park can be found next to the village of Szólád, and makes for a nice day of hiking with a bit of history and legend thrown in. Visitors can go along 9 stations, each of which contains a wooden statue recalling an ancient Hungarian personality or motif.
The loess cellars of Szólád
If you're in Szólád, make sure to visit the loess cellars. The cellars carved into the loess cliff were used as hide-outs in World War 2; however, since they provide stable temperatures all year around, they are excellent for storing wine. There are over a hundred cellars used for wine-making and there are cultural and gastronomic festivals held here throughout the year.
Kőröshegy
Kőröshegy and its surroundings on the south shore offer things to do for the whole day. One of its attractions is Central-Europe's biggest viaduct, which is also the longest bridge in Hungary. And if you are visiting with children, make sure to take them to the tortoise park, which is the only tortoise collection in Hungary with over 200 specimens.  The tortoises cannot be touched; however, it is still an exciting day out for little ones, who can also enjoy a fantastic playground in the park.
The Kőröshely lavender fields are one of the nation's favourite hiking spots on the south shore. Made popular by its lavender and tulip harvests, it is close to nature and offers a chance to wind down and relax for families, couples, and dogwalkers. And the great views are a bonus.
Kereki Dinosaur Park
Dino fans will be delighted if they visit Kereki near Kőröshegy. Over 35 dinosaurs are welcoming families in a woodland environment. "One of the scariest adventures is the dinosaur swamp, where you have to make your way through a floodplain forest, which is reminiscent of ancient swamps, This gives you a great idea of how dinosaurs used to live."  – says one of the reviews on the Park's website.
Animal lovers can also visit another local attraction on the way to the Dinosaur Park. The Balaton Avian Gardens contain one of the greatest collections of species in Hungary. Visitors are guided through the park by experts, offering unique insight about the birds, their keep and their husbandry. Apart from exotic and bred birds, the children can pet rabbits and ponies, and see some hedgehogs and chinchillas up close.
Everything you need to know about the Dinosaur Park »
The greatest campsite on the south shore
Zamárdi is the heart of Lake Balaton, where you can find accommodation in close proximity to these attractions. Mirabella Camping offers tent pitches, as well as mobile homes and chalets – an affordable solution for autumn holidays. The campsite is family-friendly and welcomes dogs, while offering a wide range of extra services. There is something for the whole family for a wholesome, relaxing holiday, including sauna, massage, sports facilities and a heated swimming pool. It is also a great for cycling and don't worry if you can't bring your bike – we have touring bikes for hike on site. There is also plenty of food available, you can find everything in the campsite from authentic lángos to quality street food.
You can find out everything about the campsite here »