The legendary lavender of Tihany
To the people of Tihany, lavender is more than just a plant: it is an icon and a symbol. The beauty and fragrance of the flower fields attracts countless visitors each year. It should come as no surprise then, that the wildly popular Tihany Lavender Festival and Lavender Weeks events will take place once again this year. During the events, you'll get a chance to learn more about these small, purple flowers and you can even join the harvest. There is also a popular pick-your-own programme that makes the festival truly unmissable. This year will see the 19th time Tihany hosts a series of events focused on these mysterious little purple flowers. Come and visit! Don't miss the unique sights and the special location.
How did flower fields first arrive in Tihany?
Lavender fields around Lake Balaton have a history that stretches back hundreds of years. Monks planted the first fields in the Tihany Peninsula in the early 1900. They cultivated these unique flowers not only for their beauty but also as the raw material for a number of different products. The first gardens still exist in their original form within Tihany Abbey, and the flowers are still being cultivated there using traditional methods. But by today, maintaining these beautiful gardens has grown into a real industry.
A flurry of summer events in Tihany
The 19th Tihany Lavender Festival and Lavender Weeks promise a whole range of exciting events. This prestigious series of events will take place between 17 June and 2 July , and visitors will be treated to a smorgasbord of fantastic scents and flavours. You can also expect to pick a lot of flowers and to learn a lot of new, useful and interesting things. You can find about all the various ways these flowers are used, for example, learn more about how they are grown, or even observe the distillation process done before your very eyes. There is also an artisan market, or you can join workshops and various tours.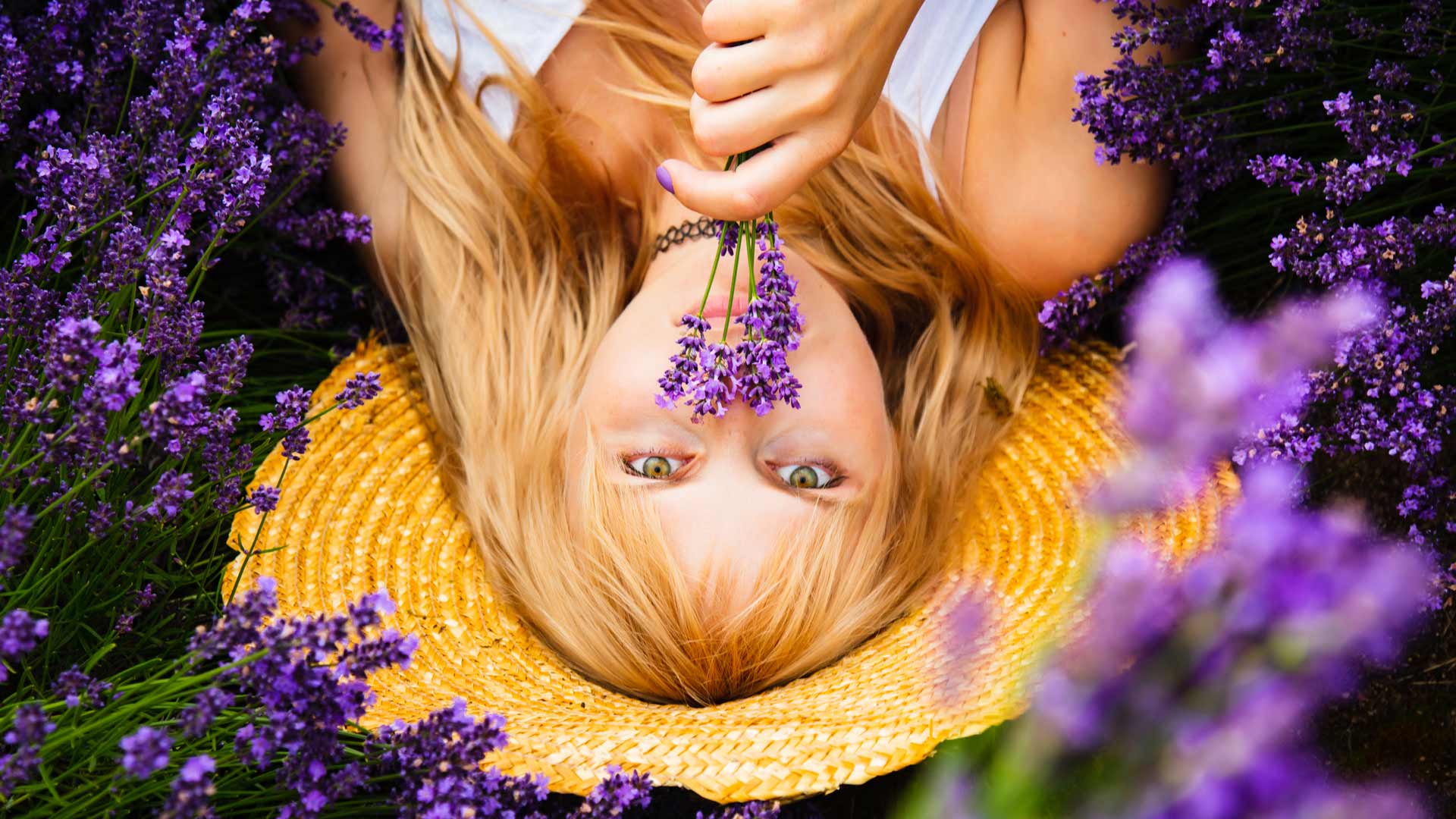 The wonderful little purple flower
Lavender has a wide range of uses, and is an ingredient in essential oils, soaps, creams, potpourri, squash and much, much more. These products have gained considerable popularity among both tourists and the locals. Lavender is definitely a well-known and very popular flower. This popularity is by no means an accident: the little purple flower is practically a miracle. It is beautiful, but that's just the start. Its sweet fragrance can calm the nerves and reduce stress.
Visiting one of the spectacular lavender fields has essentially become a required element of any pleasant holiday by Lake Balaton. After all, who would want to miss out on visiting a fantastic location where you can relax surrounded by sweet fragrances, take amazing pictures and feast your eyes on natural wonders? These experiences will round out any lakeside holiday.
The motto of this year's Tihany Lavender Festival is "All You Need Is Lavender", and it definitely holds up to closer scrutiny, After all, this plant enhances mood, has a beneficial impact on both mind and body, and the vast, purple flower fields are a beautiful sight to behold.
The benefits of lavender
Calming
Sleeping aid
Reduces stress
Anti-inflammatory
Enhances mood
A holiday in Zamárdi with a shade of lavender
Its fantastic location makes Zamárdi the ideal holiday destination. It is simply the perfect choice for anyone who loves lavender because Kőröshegy Lavender Farm is just nearby and definitely worth a trip. Mirabella Camping has great views of a Tihany Peninsula. So if you feel like popping over to the northern shore of the lake, you can easily do so because it is only a stone's throw from Zamárdi. And when you get the mood to take to the waves, you can complement the lavender harvest with a pleasant boat trip, or simply hop on the ferry to visit Tihany. Szántód ferry port is right next to Zamárdi, with regularly scheduled trips across the lake to Tihany and back. Make visiting the northern shore part of the adventure, whether you are driving or riding a bicycle. You can event rent a bike right here at Mirabella Camping.
Book your accommodation online at Mirabella Camping
Mirabella is the ideal choice for a floral break by Lake Balaton. The campsite promises a holiday experience in the heart of nature, where visiting the flower fields will perfectly complement gazing at the stars at night. If you'd like to embark on such an adventure this summer, all you have to do is book your accommodation at Mirabella Camping. Making an online booking is quick and easy. With just a few clicks, you can select your preferred caravan plot, mobile house or tent pitch. You can even reserve a tent pitch online at our campsite, so it could not be easier to lock down a fantastic summer experience. You can use any major debit or credit card to pay for your accommodation.