Mirabella Camping has become a romantic spot that guarantees relaxation
Are you looking for a bit of peace and some romance by Lake Balaton?
Let us introduce you to the perfect place to leave all the noise and worries behind while still enjoying creature comforts. This place is none other than a truly romantic, quiet and beautiful campsite right by Lake Balaton, where the beach will be right on your doorstep.
When you feel like a bit of romance
Sometimes you feel like running away to the end of the world, or that you want to at least leave behind your current situation. Maybe you've had enough, maybe the proverbial has hit the fan. But you don't have to leave reality behind, and you don't have to find succour in a lonesome retreat. Instead, pack up your camping kit, grab your loved ones, and have a break, even just for a weekend, leaving behind the environment that is draining you. Use these couple of days to forget all the problems that are dragging you down, and recharge with your significant other or surrounded by family and friends.
Think of the campsite as a hiding place, where you can enjoy yourself, leave stressful situations behind, and feel one with nature. The beautiful environment and nature's treasures have a calming effect, and help face your day-to-day struggles when the break ends. There is plenty to do in Zamárdi throughout the summer, even outside of the peak season.
Romance is one thing, but you also need to be comfortable
Mirabella Camping, situated in Zamárdi, offers not just peace but also comfort, and that's what makes it special. Often, it only takes a few small things to ensure you can enjoy yourself, so make sure not to take any chances, and pick a destination that offers everything you need to return home fully replenished. When you are feeling under the weather, it is especially important for everything to go smoothly and for any surprise you encounter to be a pleasant one, rather than the opposite.
What do you need to stay comfortable?
A beautiful and well-kept environment, cleanliness, modern and high-quality accommodation, practical equipment and services that make life easier. It is good to also have a shop or restaurant nearby so as to save time on shopping and cooking. You should be able to have a nice cup of coffee and have a pleasant spot to sit when enjoying a good chinwag. Mirabella Camping offers all of these in one place, which makes it the perfect hiding place or family holiday destination. Rent a caravan plot and set up your own folding table and chairs, or stay in a mobile house and make the most of the patio to relax or when having a friendly chat.
We offer a range of accommodation types, from romantic, beachside Start houses to tent pitches »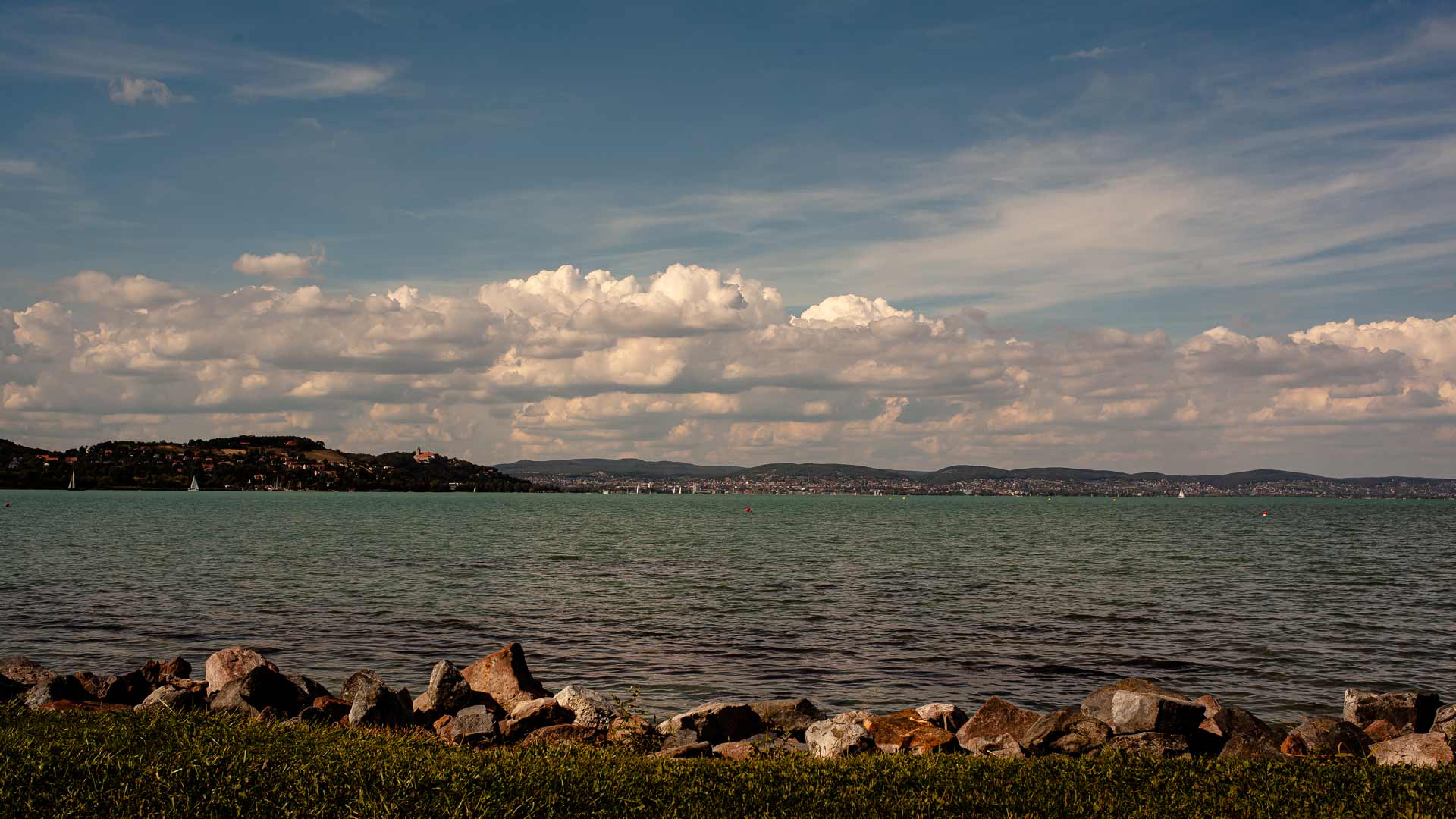 Find romance in the spring or in the autumn
The campsite is open from April to the end of September, and is a great place to stay at outside of the summer, too. It is a fantastic off-season destination, and there are plenty of options to deal with the occasional colder day. The mobile houses are all heated, so no holiday-maker will need to be cold. The campsite also boasts a mobile sauna, with sauna sessions every evening offering a bit of pampering to those who like it hot. If you are taking a break from day-to-day stress, there is no better alternative to relax. But there is more! Why not complement the sauna experience with a relaxing massage session?
Romantic day trips
Sometimes, mum and dad want to be on their own for a bit, and reconnect without having to worry about the kids. You can relive the romantic moments of your youth at the campsite, walking hand-in-hand by Lake Balaton, whispering sweet nothings to each other against the beautiful backdrop or enjoying a bottle of Lake Balaton wine while watching the sunset for the ultimate romantic experience.
Don't worry, be happy
Nowadays, we all suffer from stress brought on by overwork, worries and day-to-day responsibilities. If you feel like it's getting too much, dare to take a break and go on a short trip. Mirabella Camping is an excellent hiding spot, where you can forget about all your worries. The southern shore of Lake Balaton offers a range of experiences and entertainment options that will help improve your mood and make it easier to bear any challenges life throws at you. You don't have to look far: it only takes a few clicks to reserve the accommodation type of your choice.