Once again, Balaton Sound and Strand Festival will represent the high point of the summer in 2023. Zamárdi is essentially the festival capital of Lake Balaton because it has more than just fantastic natural characteristics, excellent beaches and attractive day trip destinations: it is also home to a number of amazing open-air music events over the summer.
Visiting a festival is about so much more than just attending a party, especially if you are staying for several days. Going to a festival is more like going on holiday, except it is even more exciting because it transports you to a different world where relaxing is easy and where you can experience everything you love about the summer in an amplified way. Don't miss out on visiting Zamárdi during the season for the best festivals. If you've set your mind on going to Balaton Sound or Strand Festival, all that's left to do is find the right accommodation. That's where Mirabella Camping can help! But first, let's see what's on in Zamárdi during the 2023 festival season.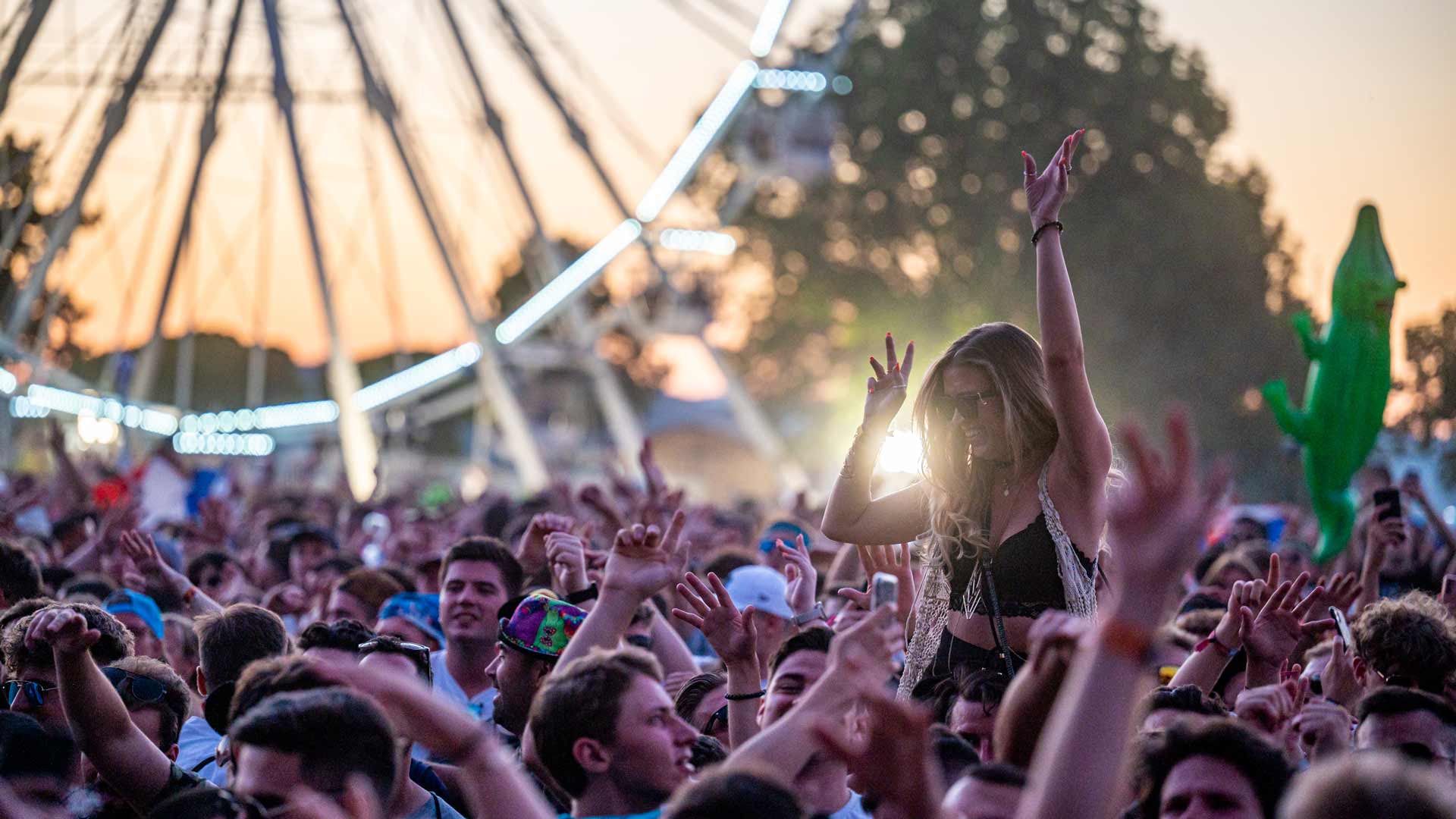 Balaton Sound Festival 2023 – The biggest party by Lake Balaton
It's time to start preparing for one of the best and largest open-air electronic music festivals of the year: Balaton Sound will be taking place for the 16th time this summer, between 28 June and 1 July. The festival has been extremely popular across Europe since its launch in 2007, thanks to its unique atmosphere, impressive line-up and the closeness of the beach. Balaton Sound festival 2023 is definitely one of the most anticipated events of the year in Zamárdi due to unique location, the high-quality services available and because it once again promises to be a party like no other.
Performers at Balaton Sound
It's simply impossible to list every performer who will be appearing at Balaton Sound festival 2023, but you can rest assured the line-up includes top DJs and other unique performers, and will definitely not disappoint.
From 28 June to 1 July
Acts bringing the party to Zamárdi this year will include Hardwell, KSHMR, Kungs, Tiësto, Ofenbach, Dimension, Armin Van Buuren, Joel Corry, Vini Vici, Dimitri Vegas & Like Mike, Don Diablo and many others.
Strand Festival – Quintessential summer
It looks like Zamárdi can only host fantastic parties. Once a festival is launched there, it will invariably grow in popularity year after year. This rule certainly applies to Strand Festival, which has been going for ten years now. Its reputation has even reached across the border, and last year Strand Festival was shortlisted by European Festival Awards for recognition in the medium-sized festivals category. Strand Festival 2023 will take place between 24 and 26 August. As usual, the line-up includes the best bands and excellent, mostly Hungarian, performers.
Performers at STRAND Festival
It's obvious even at first glance that the line-up of Strand Festival 2023 includes everyone who's anyone in today's Hungarian pop music.
Thursday, 24 August
Azahriah, Beton.Hofi, Dzsúdló, Krúbi, On The Low and many more…
Friday, 25 August
Analog Balaton, Blahalouisiana, Carson Coma, Follow The Flow, Halott Pénz, hiperkarma, NECC Party, Pál Utcai Fiúk, Vad Fruttik, Wellhello and many more…
Saturday, 26 August
Bagossy Brothers Company, ByeAlex és a Slepp, Elefánt, Majka, Margaret Island, Valmar, T. Danny and many more…
Mirabella Camping is the perfect accommodation for festival-goers
Looking through the line-up for Balaton Sound and Strand Festival 2023, it is obvious that they will both be parties to remember. In order to be able to party for days on end, you need to stay in comfortable accommodation where you can fully recover after yet another all-nighter. Mirabella Camping in Zamárdi is the perfect choice for exhausted festival-goers because it promises calm surroundings on beautiful grounds with trees, and it is located right on the beach of Lake Balaton.
You can select from different accommodation types, so everyone will find the one that best suits their preferences and festival-goer mentality. We offer tent pitches and caravan plots as well as comfortable mobile houses, each perfectly suited to help you rest and recuperate. The campsite also offers a range of convenience services, excellent options for food and drink, and a neat and tidy environment. Visit Mirabella Camping to experience all this and more.
Note, however, that accommodation is snatched up quickly during the hugely popular Balaton Sound and Strand Festival. At this time of the year, demand is high, so it's best to book your place as early as possible to avoid disappointment. Use the online price calculator and booking functions to secure your accommodation in a matter of minutes.