Let's start by stating the obvious: most of us are constantly busy. Whenever you ask someone how they are doing, they are more likely than not to respond with "I'm under the cosh". If that also applies to you, it may be worth taking a moment to think why you choose to live your life this way, and what you can do to change it, even for a short while.
If ever-increasing amounts of work, family commitments, children and other responsibilities mean that there is no chance of a lifestyle overhaul, how on earth can you make yourself take that much-needed breather once in a while?
Don't make the mistake of running yourself into the ground, ignoring the things that are important to you personally or trying to squeeze them into your schedule at the last minute. A very simple trick can help solve this problem, and all it takes is the will do to it and a few moments to do it in.
It is very important to take the time to look after yourself, and include "me time" in your schedule. Those of us who always find an excuse to put this off will only manage to have a break by making plans well in advance.
If you don't book something well in advance, you will be tempted to use the time earmarked for relaxation for something else, or will organise your break at the last minute, and in a hurry. If you do that, though, you may end up at a destination you don't like, at a time that isn't suitable and have a holiday that's not at all what you wanted, which defeats the whole purpose of having a break in the first place.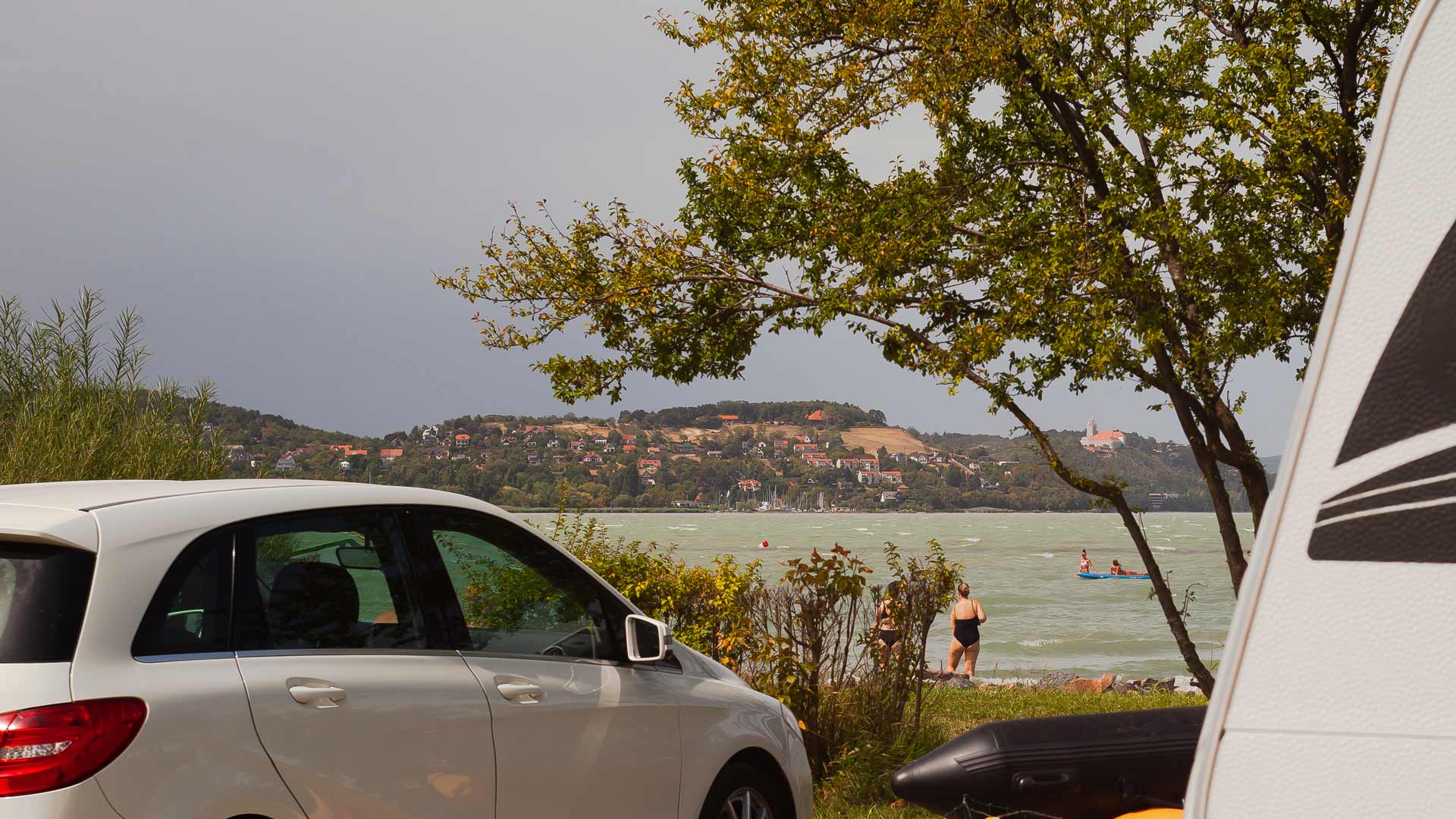 A plot of one's own right by the beach – Mirabella Camping Zamárdi
You need a break: make an advance booking to pre-empt any last-minute excuses
Advance booking can be a real life-saver for busy people, because it can help ensure they stop work for a moment and enjoy a well-earned break. Making an advance booking is a form of commitment to leave the rat race behind. When you feel like a holiday, book it straight away to guarantee you will actually take the time off. Once you've booked it, the holiday is already in the calendar.
It may sound a bit like you have to force yourself to take a break, but that is actually very close to the truth for many of us. The point of making an advance booking is that you can move past daydreaming about a trip or holiday and make it a reality.
If this is you, make an advance booking now
The season to make advance bookings is in the autumn and in the winter, when you are at your busiest and the least likely to be making plans for your next holiday. Very busy people often feel like looking for a destination is a chore, so they will forego even their sole holiday of the year if organising it would take too long. Advance booking can help prevent this problem, because at this time of year there is plenty of room even at a very popular destination such as Mirabella Camping.
A cloudy Sunday afternoon is the perfect time to plan a trip, a long weekend or an extended holiday even months in advance. Online booking makes it even easier: whenever you feel like the time is right, it will only take a couple of clicks to make a reservation.
The 3 steps of making an advance booking
Make a decision.
Visit the website.
Click "make a reservation".
That is pretty much all you have to do if you are always busy but feel like taking a break. The decision is yours, and we can even help you find the right website. If you've read this far, then the destination you need is clearly Mirabella Camping.
Once you've visited the Mirabella Camping website, all you need to do is reserve your accommodation, which will only take a few minutes. We hope this article has helped you do something for yourself and improve your own wellbeing.
Click here to explore our types of accommodation »