Lake Balaton offers a huge range of fantastic activities all summer long. To name just a few, Zamárdi hosts the Balaton Sound festival and the Rosé Festival, but there is plenty to do here over Pentecost, too.
We at Mirabella Camping put on our own selection of campsite activities over the summer. Parents can enjoy a relaxing break while their children participate in campsite animation activities. We also have a range of facilities, such as a heated experience pool, where your little ones can have a splash while being perfectly safe.
Campsite activities… not just for kids
There is more to campsite activities than children's programmes. During the summer season, we also offer a range of extras like our mobile sauna, which hosts special sauna sessions. Those looking to wind down while enjoying a beautiful sunset may head to one of the on-site bars for a glass of wine or a cocktail. Read on for a list of how we can help you switch off or enjoy a bit of active relaxation. Click on the link below to see a weekly breakdown of the available campsite activities:
Just select the dates of your holiday to see what we have on during those weeks.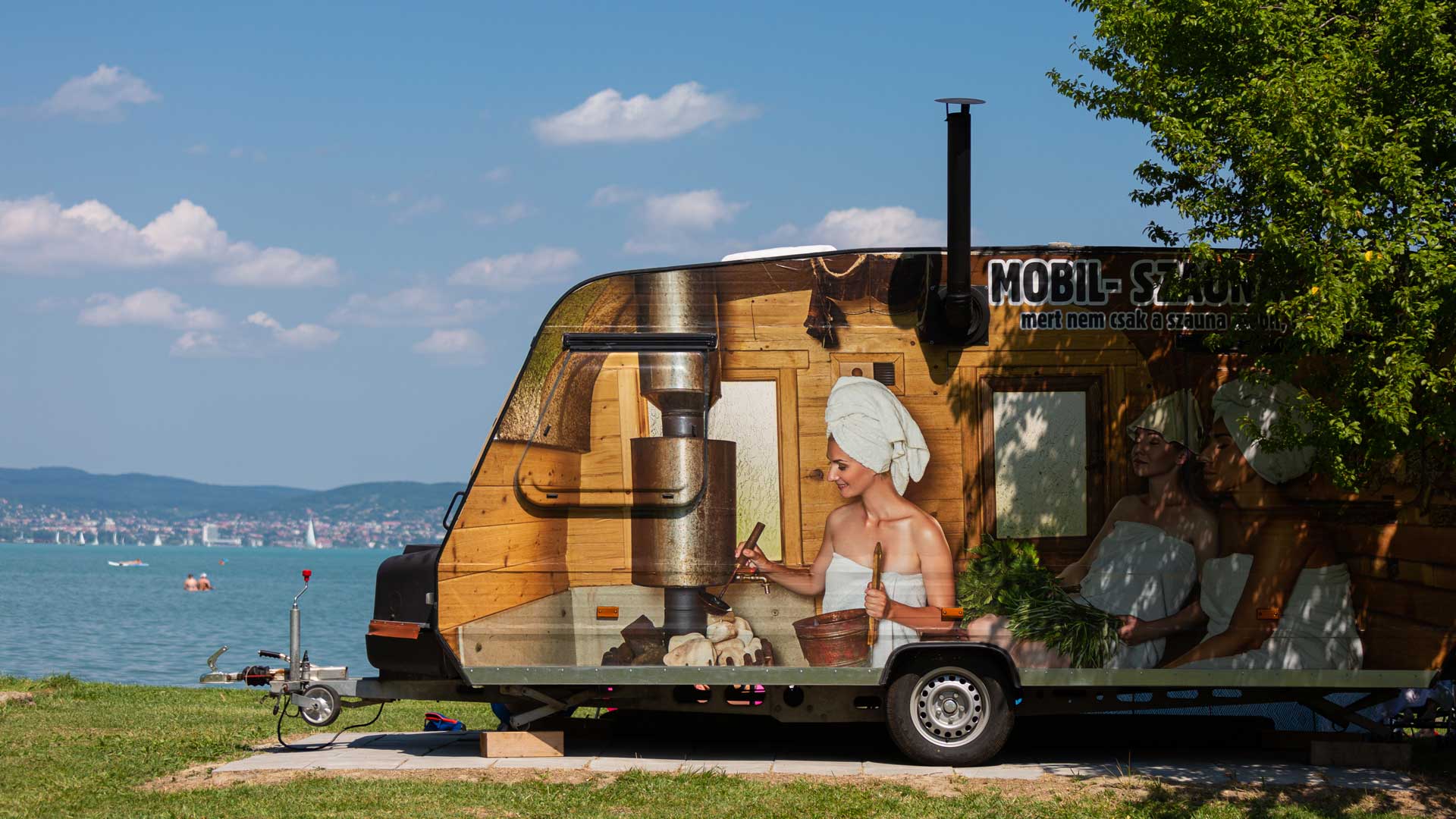 Wellness at the campsite
Mobile sauna and sauna sessions
Camping is not normally associated with wellness, but we have a whole range of wellness activities at our campsite. Already in the pre-season, there will be a sauna session at the campsite, led by experienced sauna masters, and at the end of the session you can take a splash in Lake Balaton.
During the sauna programs, the participants are also welcomed with a snack table (salty, sweet, lemonade variations, fruits, etc.).
To book a place, call +36 20 455 85 40.
Massage
There is nothing more relaxing than a proper massage. Our expert massage therapists, Niki and Szabolcs, have 15 years of experience, and enjoy complex treatments for preventative, rehabilitation and recreational purposes.
To book a place, call +36 30 691 53 18.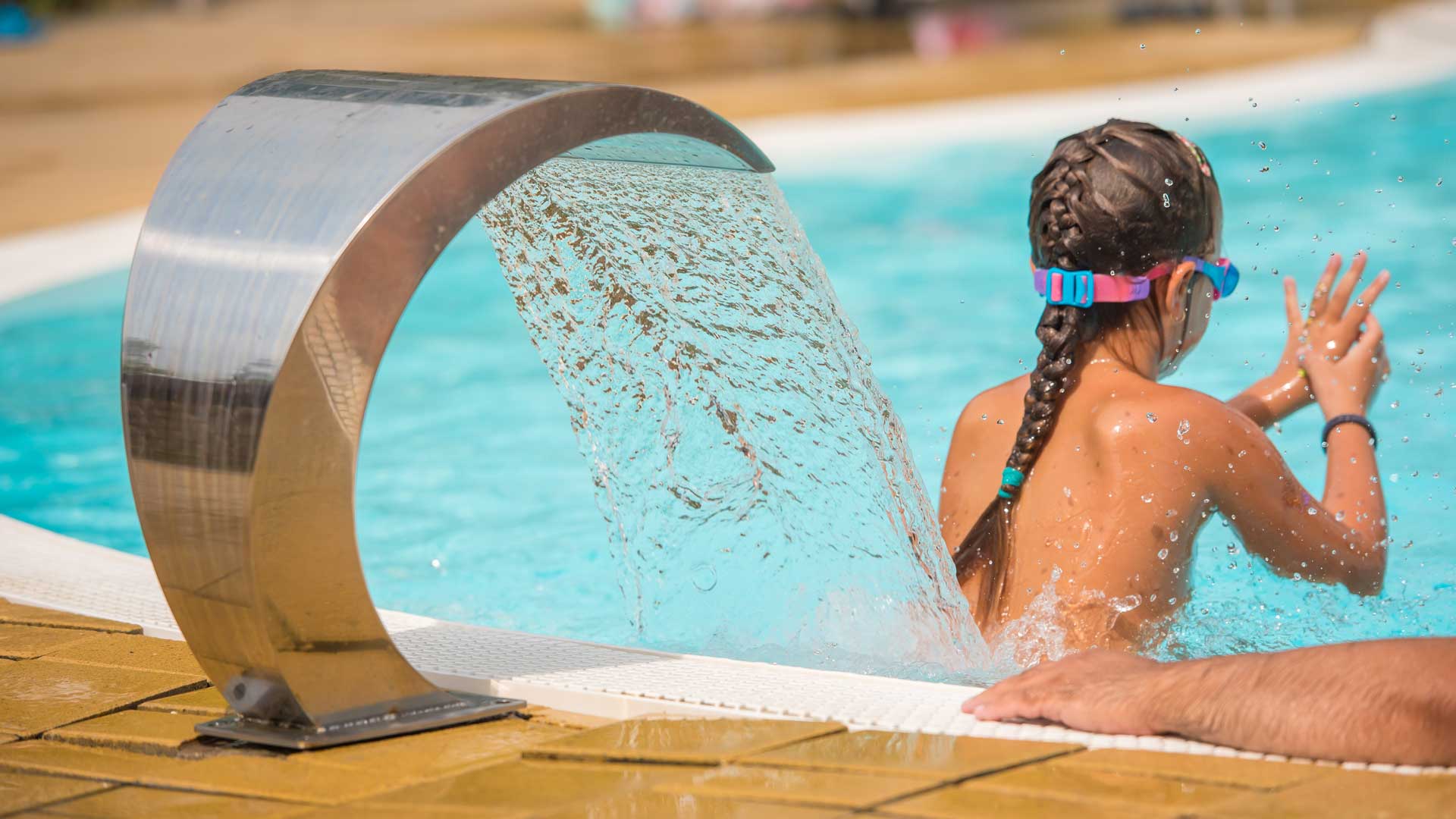 Heated outdoor pool
The weather can be unpredictable in Spring, and Lake Balaton's water is not exactly warm at that time of year, but that does not mean you have to give up on swimming. Our pool is also safe for children.
Animation every day between 02 July and 26 August
The word animation brings to mind mini discos, a child favourite, but Mirabella Camping offers so much more than that!
Professional animators
Our animators are enthusiastic, creative, and love children, so they always create a fantastic atmosphere. They will involve everyone in the activity, whether it be crafts, a quiz or a sports competition.
Let's take a look at the activities on offer:
Crafts activities
From balloon twisting to making a door ornament, from crafting a parrot to making your very own pirate outfit, your children will be able to engage in a wide range of fun crafts activities while you enjoy a well-earned break.
Team activities for children at the campsite
Playing together is the best! Children can enjoy a varied range of team games every week, from 'number wars', a staple of Hungarian summer camps, to different competitions and quizzes.
We have considered both boys and girls when putting our list of activities together. Boys will love the pirate adventure and water fight, while girls will probably prefer giving mermaid school or stringing beads a go during their holiday.
Family activities
Our professional animators will help ensure the whole family can have fun together. We organise various competitions that families can join as a team. These campsite activities include family bingo, family aqua fitness and SUP Madness in Lake Balaton.
Sports programmes
Mirabella Camping has many sports facilities, including table tennis and foosball tables, a football pitch, a volleyball court, and SUP and surf rental, all of which sport-loving holiday-makers can make use of.
You can enjoy sports on your own, but entering a competition adds an extra thrill. Our weekly events include a volleyball tournament, obstacle course races, a beach football tournament and a lakeside competition, so everyone will find an activity they enjoy, regardless of age.
Dance and music at the mini disco every night
Mini discos are an essential part of any child's summer holiday. Starting at 7pm every night, children's favourite music and our expert animators will ensure no one misses out on a bit of dancing. For many years, this has been our most popular activity among the children. After they enjoyed a big dance-off at the end of the day, you will have no trouble putting them to bed for the night.
Click here to see the detailed activity schedule »